HELPING ORGANISATIONS
The start-up and young technology company
Over the past 20 years, we helped starting and young technology companies in their start-up and growth. Our focus is on software companies with a SaaS model and the ambition to grow internationally. We turn your idea into a business plan, help you starting your business and bringing in the first cash.
In addition, we offer advice, guidance and support to go international and start up branches in EU countries and the USA.
The growth of your company
You've poured your idea into a company and you want to expand it? You're wondering how your startup can grow into an SME? You are in doubt about the next step or you are looking for help to expand your business? You can come to us for tailored advice, a sounding board for your plans or practical advice to help develop your business.
The transformation of your organisation
Every growing organisation has to adapt to a new reality over and over again. The speed of technological evolution influences our organizations ever faster and changes continuously the way we work with customers and suppliers. Every company must therefore constantly transform. We transform from your organisation from paper to digital and make it ready for the day after tomorrow. We offer professional advice and result based interim management to make your digital transformation a success.
Front End Developer – Globis
I had the privilege to work for Tom at FunkyTime and enjoyed it very much. He taught me so much in such a short period of time. His years of experience in IT and Customer Success Management is something that will always give his team members a boost and huge knowledge base to learn from.
Nelis Braems (BE)
Head of EMEA – Annex Cloud
Tom and I worked together for almost 2 years, starting up the Selligent branch in Munich. Like paratroopers we went into the jungle and survived extremely successful. Tom had the pioneer spirit to get his team started, keep them motivated and go all the way. Very persistent, sometimes stubborn but always with solid product knowledge and customer success focus.
Franco Paolucci (DE)
Customer Success Manager EMEA – Dell Technologies
When working with Tom I found his enthusiasm contagious. Not only is he dedicated to the project and a success driver, but he is also a great communicator.
Gabriëla Sotirca (UK)
CEO – VIU More
I really appreciated working with Tom at Participium and Forte. He is a nice and professional person to work with. He has the right start up mentality to create a team and keep them motivated, even under high pressure.
Jan Meynen (BE)
Director of Communication – Groove.co
When interacting with Tom, the first thing you will notice is his passion and professionalism. This is a guy who loves to give 100% in solving complex problems.
Jason Klein (USA)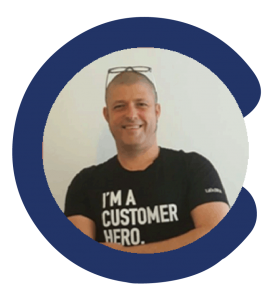 Name: Tom Carnewal
Birthday: 14 Feb 1972
Nat.: BE
Tel.:

+32 496 16 35 16

Email: tom@carnewalconsult.com
TOM CARNEWAL
Tom is the proud father of 2 millennial sons Hobbes & Wannes and celebrated his 20 years' marriage with Elsie last summer. He loves running, scuba diving, skiing, good wine and Japanese cuisine.
As a senior manager, corporate executive and entrepreneur he has over 20 years' experience in domestic and international IT & SaaS markets with a high customer success and CX focus.
He joined Dun & Bradstreet-Altares in 2018. As Head of Digital Transformation, he oversees the process of organisational transformation and the integration of digital technology into all areas of the business. Prior to joining Dun & Bradstreet, Tom was co-founder and CEO of FunkyTime and spent almost 16 years at Selligent, a world leader in online marketing tools.
After starting his career in Sales & Marketing for FMCG Tom, who studied engineer and economics, rapidly returned to his first love: software. He implemented BI, CRM and Marketing Automation systems amongst others for Akzo Nobel, Süss Microtec, T-Mobile, Samsung and Zalando. In 2011 he started up the German Selligent branch in Munich. After 4 years in the Bavarian Valley, he moved to Silicon Valley to manage the digital transformation of Selligent after the Strongview merger
In 2016 he co-founded FunkyTime, a technology start-up which he led as CEO for 2 years. After leaving Funkytime he joined Certables.com, a SaaS startup, in 2018 where he is managing partner
International Sales Development
Startup experience & know how
Online & Interactive Marketing
Digital Transformation Expert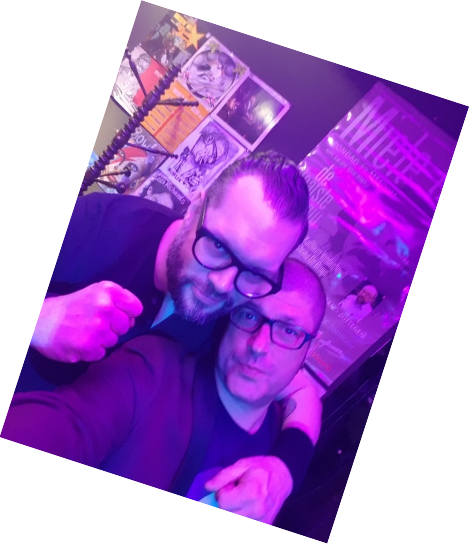 I originate from a drama family. On all branches of my family tree you will find professional actors, just actors and would-be actors. So, genetically I belong on stage. However, as an entrepreneur I shouldn't I guess, because of other priorities. But quite honestly, I like sharing experiences, knowledge, my numerous failures and far less successes with a lot of passion and humour. Along the way you might have seen me @
DMA 2015 – New York (USA)
Dell Boomi World Tour 2017 – London (UK)
Pulse 2018 – London (UK)
Engage 2019 – Paris (FR)
Altares 2020 – Paris (FR)
Dun & Bradstreet 2020 – Kaatsheuvel (NL)
Nowadays you will find me sharing my views and vision on Digital Transformation of organisations and how Customer Success Management is key for any business in today's subscription and recurring revenue-based economy. All of which is reflected in 2 key notes:
1. Digital Transformation is Cooking!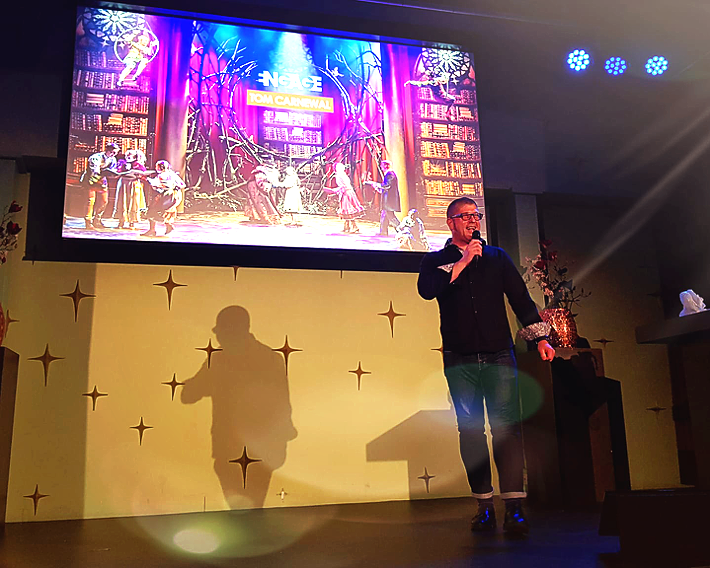 An entertaining keynote how digital transformation is also about transformation and not just technology.
How the difficult part in digital transformation is often human and not digital. Why it's important to make the psychology fit the technology.
What pitfalls you might encounter when building a digital transformation journey within your organisation.
How your organization can successfully take a digital transformation and built the customer journey of the future.
Why digital transformation is cooking and tips & tricks on how to save the menu of your transformation.
Specifications:

Available online and in person.
30 minutes motivational speech for a large audience or a full organisation.
60 minutes in depth keynote for C-level and digital transformation professionals. More focus on strategic insights and best practices.
2. Customer Success today, yours tomorrow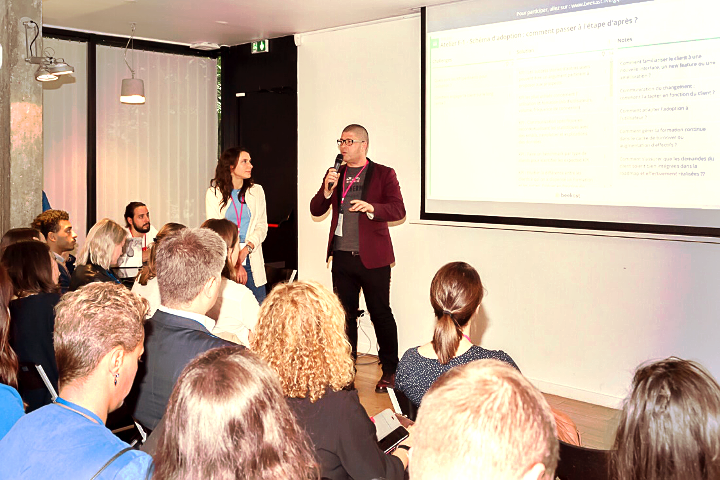 A keynote that starts with the Salesforce success story and ends with Star Wars
A journey on how recurring revenue, subscriptions and empowered customers rule.
But above all a story that wakes up your organization for a new business model and how to get your team ready for tomorrow.
And why Darth Vader is customer success.
Both keynotes are available in English, Dutch, French and German, in a 30min and a 60min version for a 20 to 2000 people audience
AddressMeileveld 108
Zottegem, België
GSM(0032) 496 16 35 16
Emailinfo@carnewalconsult.com